Web Design Hampshire - Recent Websites created by Tinstar
Web Design Hampshire Page Summary: This page shows some of the recent website projects created by Tinstar Design, a graphic design studio based in Lymington, Hampshire, of which the author is a Director.
When I first started writing for Graphic-Design-Employment.com I made it pretty clear from the start that this website was about graphic design rather than website design. There were several reasons for this; for one, the subject was potentially just too big. When faced with a mountain to climb you need to focus on the little things; one step at a time and soon enough you'll realise you're at the top. Adding website design to the graphic-design-for-print mix would have tripled the height of the climb (the amount of work - stay with me) and would probably have put me off altogether.
Another reason is that like many designers (please don't deny it) I'm plagued with self-doubt when it comes to my work. I'm very rarely completely satisfied with anything I create - and I'm told (I hope it's true) that this is extremely common. In fact, if you don't question your own work it'll never be refined and improved. I was relieved to hear the other day (although I have no way of confirming this) that even Paul Weller of The Jam said in interview that he was never really happy with what he'd written, including A Town Called Malice... so if Paul Weller is a self-doubter then I'm already in pretty good company. Not that I'd find myself in his company - but you get the point.
So what I've decided is that there's nothing wrong with blowing your own trumpet a little, even if it means introducing a little web design work into this print-based tome of information. I pretty proud of what my little studio has created over the years, so I thought I'd put a few examples of our web design portfolio here. It's only logical that most of Tinstar's web design clients are based in Hampshire, Dorset and the south of England, since that's the catchment area for the studio. However, such is the nature of the internet that we also work with a number of international clients; Skype is a wonderful thing. Feel free to leave your feedback.
Nick Beresford Davies
▼ Cocco Home Furniture
E-Commerce site built using Magento with a tailor-made theme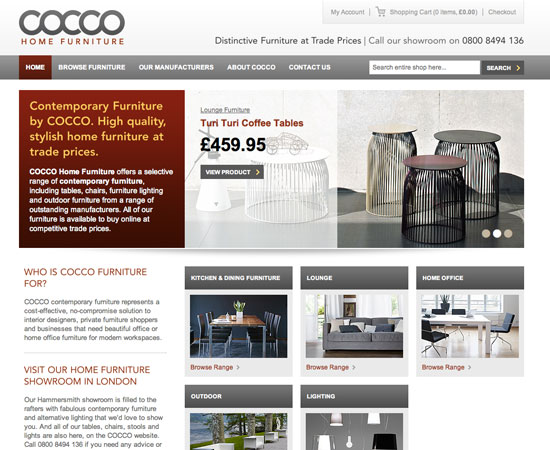 ▼ Monte Fino Custom Yachts
CMS-driven website built using Wordpress with a tailor-made theme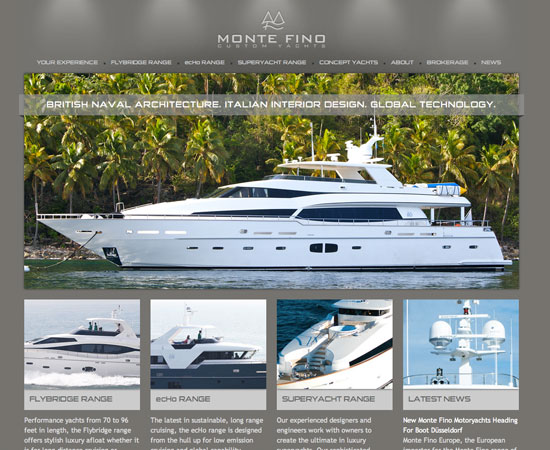 ▼ Namgrass Artificial Grass
Database-driven website including a custom-built content management system
▼ Redcliffe Landscape Gardeners
CMS-driven website built using Wordpress with a tailor-made responsive theme
▼ Hydrosurf Jetboards
A static HTML web design created within the Zurb Foundation responsive framework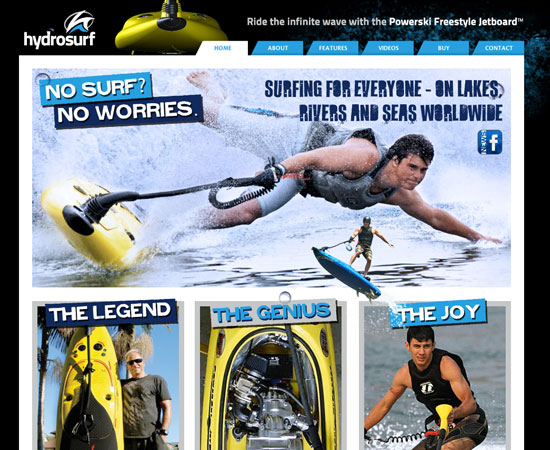 ▼ CDS Group Commercial Interiors
Database-driven website including a custom-built content management system
---
Resources & More Information
---